Our Services
are designed to help you return to a healthy and active lifestyle.
At Sports Pro Physical Therapy a licensed physical therapist will perform an extensive musculoskeletal evaluation and identify your functional limitations. By taking the time to listen to details about your lifestyle, work situation and your desired goals, we are able to determine the best course of therapy for you. A treatment plan is then developed and reviewed with you and a report of the evaluation and treatment plan is sent to your referring physician.
At Sports Pro physical Therapy we use a progressive approach to treat our patients that helps them reach their goals and assist them in returning to a healthy and active lifestyle.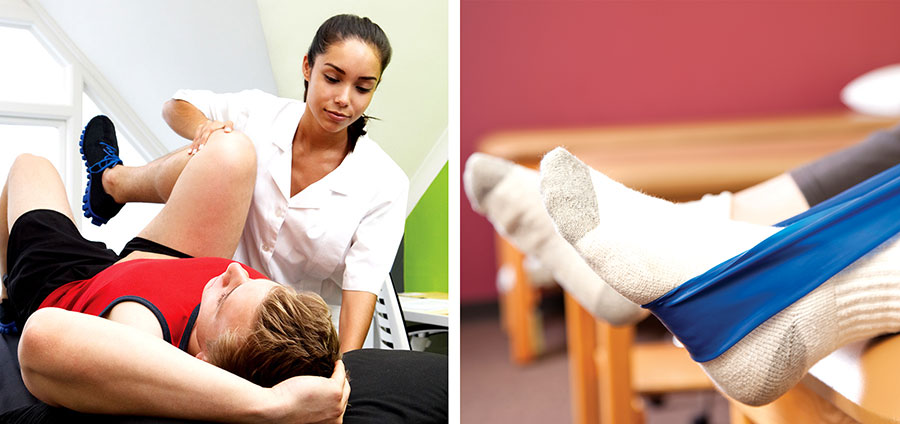 Your treatment may include modalities and manual techniques used to decrease pain, promote healing, improve strength, and restore function and mobility. They include the following:
Manual Therapy (Myofascial Release, Joint Mobilization, Soft Tissue Massage, Strain Counter-strain and Muscle Energy)
 Moist Heat/ Cryotherapy
 Ultrasound
 Electrical Stimulation
 Therapeutic Exercise (core strengthening, stabilization, and postural exercises)
 Cervical and Lumbar traction
An individualized therapeutic exercises program is developed and performed in the clinic. An essential part of every patient's rehab program, home exercises are given for clinic-to-home carryover.